There's a new Paul McCartney album out, which is always cause for celebration in my book. He's my favorite Beatle, and has been from the start. Maybe that's because I was introduced to both The Beatles and McCartney's solo career at the same time, the summer between fifth and sixth grades, right when I turned eleven. That was also the summer I discovered MTV, and since McCartney was an early adopter of the music video, he was a constant presence on my television. The seismic impact that McCartney and the rest of the Fab Four made on my impressionable little adolescent brain that summer cannot be overstated, and likely deserves its own lengthy blog post. For now, though, let me just say that I will defend McCartney to the death. There are countless reasons why I love him, and many of them are incredibly well-stated right here thanks to British journalist Ian Leslie, so there's no need for me to elaborate further on that front.
But, the release of a new McCartney album always gives me an excuse to re-visit some of the albums that I consider highlights of his extensive post-Beatles discography. These are the records I cue up whenever I want to listen to solo McCartney.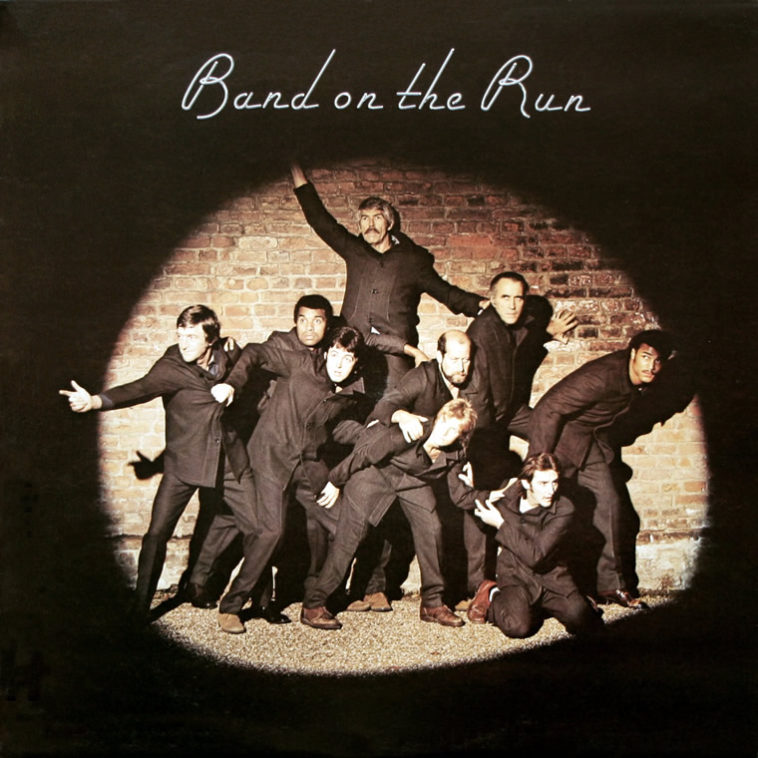 After several spotty albums to start his post-Beatles career, this is the one where it all finally comes together. It's a great album, in all respects. There's no noodling here, only his patented top-notch songcraft, and a trio of instant classics: "Jet," "Helen Wheels," and the title track. This is kind of the perfect McCartney album, and if one were inclined to call it the best album of his solo career, it would be an easy choice to defend (that is, if you consider his tenure in Wings as part of his solo career, which I do).
A deeply underrated live album that features Wings at their commercial peak, and also features the best version of "Maybe I'm Amazed" you'll hear anywhere. This album was originally issued as a triple LP, which means the running time is comparable to a full-length concert, and that turns out to be one its strengths. What you get here is basically an entire live show from one of the most popular bands of their era, and its a fantastic testament to how great a live act they were.
This was McCartney's first album after the death of John Lennon, and he gathered reinforcements for it. The line-up includes Ringo Starr, legendary producer George Martin, McCartney's old Wings bandmate Denny Laine, former 10cc guitarist Eric Stewart, jazz fusion bassist Stanley Clarke, and session drummer extraordinaire Steve Gadd. Carl Perkins shows up to sing a duet, and Stevie Wonder shows up to sing two (including "Ebony and Ivory," which became a No. 1 hit single in the U.S. and beyond). The lingering influence of both Wings and The Beatles is evident in a good way, and the full spectrum of McCartney's songwriting versatility is on display. He composes in a number of different styles, and still makes Tug of War feel like a unified whole. This isn't an album that belongs to one genre or another, it has a genre all its own: McCartney-esque.
Nowadays, this one is probably most well-known for McCartney's highly-publicized collaboration with Elvis Costello, a short-lived partnership that still yielded enough songs to fill out five different albums across the span of nearly a decade. But, at the time, it was hailed as a welcome return to Beatles-esque form for McCartney, complete with a Top 40 single ("My Brave Face," one of his Costello collaborations), and another small army of premier sidemen, like Pink Floyd guitarist David Gilmour, Pretenders guitarist Robbie McIntosh, and session pianist Nicky Hopkins. In retrospect, though, this is the album where we should've stopped thinking of McCartney solely as a rock-and-roller, because Flowers in the Dirt doesn't rock very much. What it shows instead is that he's is a composer of standards. There's a reason he increasingly bills himself as the guy who wrote "Yesterday," one of the most covered songs in the history of recorded music: because he's a songwriter in the Tin Pan Alley vein, the kind who writes songs that stay with us over time, and are therefore elevated to classic, timeless status. We should talk about McCartney the way we talk about Irving Berlin, Rodgers & Hammerstein, and the Gershwins, and this is the album where that becomes wonderfully obvious.
Following the death of his wife, Linda, McCartney made a surprising announcement: his next record would be an album of covers. What kind of grand artistic statement was that supposed to be in the face of such grief? Well, in retrospect, all I can say is: my bad. The resulting album, Run Devil Run, turned out to be the best kind of response to losing a spouse. McCartney goes back to the well here, steeping himself in the music he grew up listening to: Elvis, Gene Vincent, Carl Perkins, and Big Joe Turner are all represented here. And, by revisiting the songs that inspired him once upon a time, he turns Run Devil Run into a restorative act of healing. As the title indicates, McCartney has no more time for being in a funk. Whatever demons haunted him after Linda's death are exorcised by this record. It's a fun, bright, jubilant album, and McCartney sounds like he's having a blast. As a bonus, he throws in three new originals, written in the 1950s style of the covers (all of which fit in beautifully). A joyful lark from start to finish, and a fitting remembrance of a happier time and place.
(Bonus tracks: check out the playlist I was inspired to make while writing this post.)