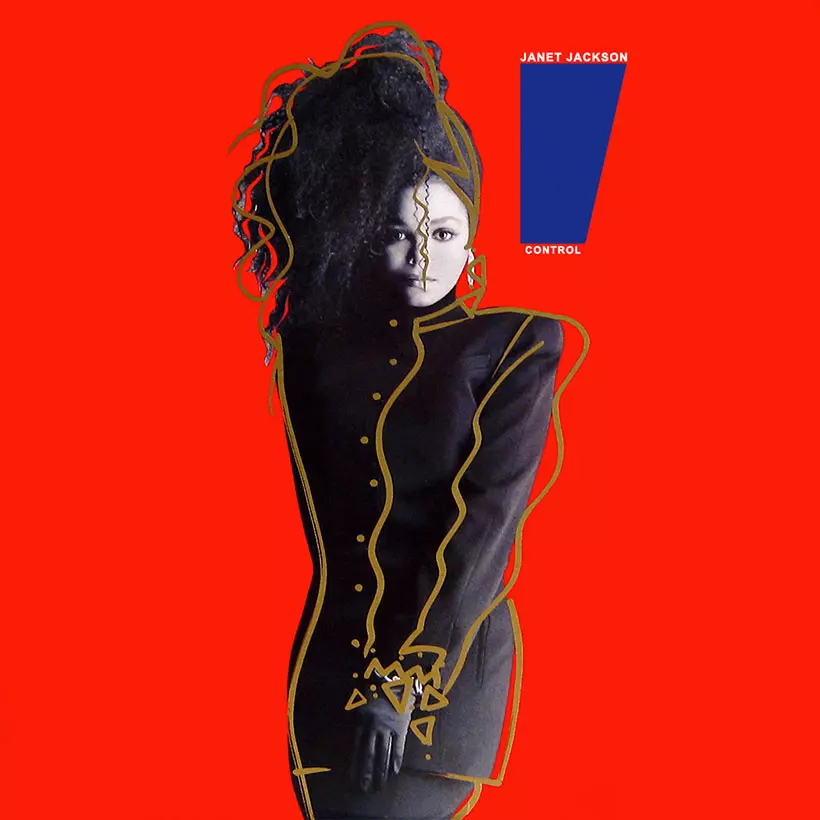 By the time Janet Jackson reached her 19th birthday in May of 1985, she had already had her fill of professional struggles. She was finishing up her run as a regular on the television series Fame, a job which, by her own admission, she did not care for; she had already released two albums that had failed to crack the Top 40; and her first marriage, to singer James DeBarge, had already gone belly-up due to her husband's drug addiction. Hovering over all of that was Janet's father, Joe, the notorious patriarch of the Jackson family who was well-known for the controversial and despotic way he managed the careers of his children.
Janet, feeling stifled both personally and professionally by all of this, decided that things needed to change.
Her initial act of rebellion, her marriage to DeBarge (Janet's parents did not approve of him at all), had failed. More drastic measures were called for, so Janet fired her father as her manager, and hired John McClain, a senior vice president at her record label. McClain, in turn, introduced Janet to Jimmy Jam and Terry Lewis, the production team that had started out together as members of the famed Minneapolis funk band The Time, and the rest, as they say, is history. Janet agreed to work with Jam & Lewis, who shepherded the singer as far away from her father as they possibly could (namely, to Flyte Time, their Minneapolis recording studio), and got to work on her blockbuster third album, Control.
Released in February of 1986, three months shy of Janet's 20th birthday, Control's immediate impact was easy to measure: it went #1 on the Billboard 200, and sold 10 million copies; it spawned seven singles, five of which went Top 5, and set a new Billboard Hot 100 record for the longest continuous streak of chart appearances by singles from the same album – 65 consecutive weeks (the previous record had been set by her older brother, Michael); it was nominated for four Grammy Awards, including Album of the Year (with Jam & Lewis winning the award for Non-Classical Producer of the Year); and it established Janet as a linchpin of MTV's heavy rotation, and an innovator of the music video format.
Control's legacy since then has proven to be vastly more influential. The sound that Janet and Jam & Lewis created for the album became the basis for new jack swing. The visual and musical persona that Janet introduced on Control served as a blueprint for countless pop stars who followed her: one can easily spot her influence in the careers of Beyoncé, Rihanna, and Nicki Minaj, to name but a few. And, Control's popularity proved, once again, that a woman of color could have chart-topping mass appeal: in the 30+ years since Control's release, nine out of Janet's ten subsequent albums have gone Top 3 on the Billboard 200, and seven of those went all the way to #1. That is simply unheard of.
And, all of this because Control is a monumentally excellent album. The beats are hard and unstoppable, the instrumentation and arrangements are fierce, and the hooks are infectious. The persistent themes in the lyrics – of wanting respect from men, family, and the world; of wanting control of both one's career and sex life – struck a notable chord for many listeners, and helped to pioneer the dance floor feminism of the 1980s and further establish a beachhead for the female gaze in pop music.
All of these qualities are encapsulated perfectly on side one of Control: we are introduced to everything that Janet was about at that time, and all of the ways the world would soon change by following her dominant lead.
"Control"
Janet kicks things off by laying out her mission statement. "This is a story about control," she tells us in the title track's spoken intro. "My control. Control of what I say. Control of what I do. And this time I'm gonna do it my way." Indeed. Once the music starts, she sings about moving on from her controlling parents and her disappointing first love. Her reaction to both?
Rebel, that's right
I'm on my own, I'll call my own shots
Thank you
But, Janet doesn't just want autonomy for herself. She wants it for us, too, and she's got some advice for us right after the bridge:
So let me take you by the hand, and lead you in this dance
It's what I got, because I took a chance
I don't wanna rule the world, just wanna run my life
So make your life a little easier
When you get the chance just take control
Throughout, the music is relentlessly uptempo, defying listeners not to dance, and it introduces a gratifying dichotomy: control may be the subject of the song, but the sound is pure freedom. Listeners responded to that tension by sending "Control" all the way to No. 5 on the U.S. Top 40.
"Nasty"
In which Janet famously declares, "The only nasty thing I like is the nasty groove." Clearly. This track features one of the nastiest she's ever laid down, a prime example of what music journalist Rob Hoerburger called "post-1999 metallic funk." The lyrics were partly inspired by an episode of street harassment while working on the album in Minneapolis: as she told Rolling Stone, "…a couple of guys started stalking me on the street. They were emotionally abusive. Sexually threatening. Instead of running to Jimmy or Terry for protection, I took a stand. I backed them down." Janet credited that experience with eliciting a newfound "sense of self-defense" that turns into unwavering confidence here. Like the song says, nasty boys don't mean a thing to her.
Janet is no puritan, though. She's happy to get down with the right gentleman, but it has to be on her terms:
I'm not a prude
I just want some respect
So close the door if you want me to respond
'Cause privacy is my middle name
My last name is Control
And, we all know the rest. Suddenly, listeners everywhere were divided into two groups: those who were happy to call Janet by her first name, and those who hoped they were lascivious (and lucky) enough to address her as Miss Jackson. Both groups helped this single peak at No. 3 on the U.S. Top 40. Nasty, indeed.
"What Have You Done For Me Lately?"
Jam and Lewis knew what they had with this one: they intended to save it for one of their own albums. But, when they delivered Control to Janet's label, McClain requested one more uptempo track to finish the album. So, Jam and Lewis flew Janet back to Minneapolis, and the trio went to work on this song. They rewrote the lyrics to reflect more of Janet's personal experience, especially her annulment from DeBarge, and the result "still slam[s] as hard as any pop funk confection you've ever heard," according to Vibe. "What Have You Done For Me Lately?" was so impressive that it was chosen as the album's lead single, a remarkable distinction for a song that was added at the last minute. But, it turned out to be the perfect introduction to the brand new Janet, and the world responded to her with open arms: this one hit No. 4 on the U.S. Top 40, and stayed somewhere on the chart for nearly three months.
"You Can Be Mine"
The only track on side one that wasn't released as a single, but it's still an important one. This is where Janet first establishes that not only is she nobody's plaything, but she wants a plaything of her own. And, she's not asking, either – she's demanding:
Better get on your job
Time to go to work
If you want to be mine
Better get on your job
Time to make me happy
If you want to be mine
The glittery synth part is pure Minneapolis (it's easy to imagine that Prince might've written this for one of his lady protégés), and the groove is deep and sneaky. For the first time on the album, Janet sounds like she's having fun, and it's contagious. This is the perfect side one closer because we get to meet playful Janet, thereby rounding out the full picture of her new image: staunch determination and high-spirited conviction come together on an album side that leaves no doubt about who's in charge.
In 2015, Jam told Rolling Stone, "We knew that Janet had a lot of attitude and a lot of feistiness just from watching her as a kid on the different TV stuff she did. Let's create music that has that kind of attitude and let her run with it." Consider that mission accomplished. The result of their collaboration left a lasting legacy that continues today, and still sounds exactly the way Janet herself described it to Spin three decades ago: "When I listen to it, I hear someone who is very cocky, bold, straightforward, assertive." In other words, an artist firmly in control.