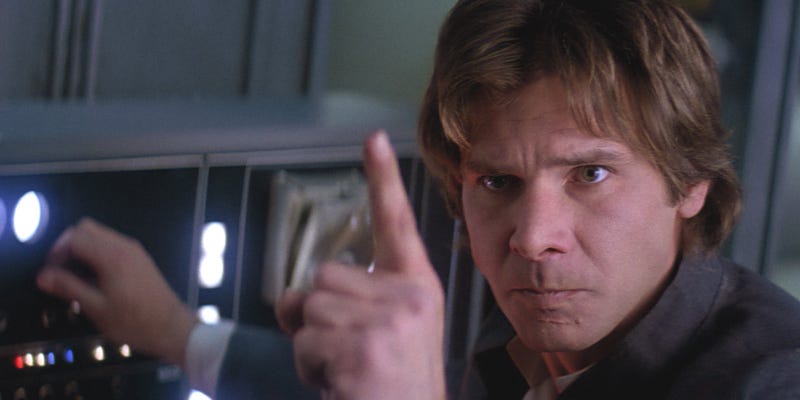 Earlier this month, the Academy of Motion Picture Arts and Sciences announced their roster of honorees for this year's Governors Awards – a.k.a. the Academy's trio of lifetime achievement trophies: the Honorary Oscar, the Jean Hersholt Humanitarian Award, or the Irving G. Thalberg Memorial Award – and they've chosen another group of deserving recipients. Over the course of the past decade, the Academy's Board of Governors has been especially sharp in their selections for these awards, which are given for "extraordinary distinction in lifetime achievement, exceptional contributions to the state of motion picture arts and sciences, or for outstanding service to the Academy." Some of my favorite honorees from recent years include Lauren Bacall, Gordon Willis, Eli Wallach, James Earl Jones, Hal Needham, Angela Lansbury, Steve Martin, Hayao Miyazaki, Spike Lee, Gena Rowlands, Jackie Chan, Lynn Stalmaster, and Donald Sutherland. It's as if the Academy has finally started paying closer attention to those creatives who have carved out a truly distinctive career for themselves, as well as those whom audiences actually care about.
The history of the Academy Awards is littered with deserving artists who never won a competitive Oscar. The Academy has done its best over the years to correct such oversights by handing out their Honorary Awards. That's how countless past masters finally got their due: I'm thinking of Alfred Hitchcock, Sidney Lumet, Cary Grant, Judy Garland, and Peter O'Toole, off the top of my head, but the list goes on and on.
But, there have also been the non-winners who never even even got an Honorary Oscar (i.e. Richard Burton), and the legends who were kept out of the mix for both an Honorary Oscar and a competitive one (i.e. Marilyn Monroe). One could literally write a book about the Academy's blind spots on both fronts.
With that said, I humbly submit the following candidates for Honorary Oscar consideration in 2020. All five have established themselves firmly in the field over the years, and have built up substantial goodwill with filmgoing audiences around the world.
Bacon has reinvented himself countless times, shown remarkable career longevity, and he never phones it in. And, what does he have to show for it? Nary a single Oscar nomination. Dear Academy: are you kidding me? Did you see Murder in the First? Let me put it this way: even my wife – who thinks the Oscars are self-congratulatory show biz nonsense, and truly could not care less about them – even she was outraged when I told her Bacon had never been nominated. That's how ridiculous his career-long omission is. Plus, he's been around so long, and is so popular with audiences, there's a game named after him. Who else can say that?
Always a bridesmaid at the Oscars, but never the bride – yet. It never quite seems to be Bening's year. She's been nominated four times over the past two decades, and been thwarted by her Oscar kryptonite, Hilary Swank, on two of those occasions. She's built an impressive resume that has established her as one of the strongest actors of the modern era, and she's well-connected: Bening previously served as one of the Actors Branch representatives on the Academy's Board of Governors, so they quite literally know her. How stupid will they feel twenty years from now when they realize it took them so long to give her the Honorary Oscar?
Talk about someone who has reinvented themselves countless times, shown remarkable career longevity, and, like Kevin Bacon, also never phones it in. In an alternate universe, Close would be as critically lauded as Meryl Streep, and she'd have the hardware to show for it. The buzz around Close when she first hit in the early 1980s made it seem like such an outcome was inevitable. Nearly 40 years and seven Oscar nominations later, however, she remains winless. That makes her the current record-holder among living actors for most nods without a win. (Was I the only person who thought she would finally win for The Wife?) It seems inconceivable that someone as respected, versatile, and ballsy as Close would still be empty-handed, but here we are. Dear Academy, I ask you: what else does she have to do?
Come on, now. He is both Han Solo and Indiana Jones, for Christ's sake. He has made a bundle of money for the studios. And, he's only been nominated for an Oscar once, for his splendid performance in Witness. The $64,000 question is: how was he not nominated for playing two of the most iconic characters in film history?! In hindsight, those omissions seem absurd, especially considering how often he's imitated (after all, he did help create the template for the modern action movie hero). Best of all: he doesn't actually give a damn – about accolades, or much else to do with show biz. Still, Ford is that rare movie star who remains both influential and bankable after five decades in the industry. He is long overdue for some recognition.
Like Harrison Ford, Jackson has only been nominated once, for his legendary, career-defining performance in Pulp Fiction. Also, like Ford, this is such a no-brainer, I feel as if it doesn't have to be explained or justified, so I'll just say this: he's been both a Jedi and Senor Love Daddy, he has battled snakes on a plane, he assembled the most popular team of superheroes on Earth, and he's also Mr. Glass. He is extraordinarily popular with audiences and knows which projects to hitch his wagon to: as of this writing, the total box office gross of his collective filmography make Jackson the highest-grossing film actor of all time. In other words, he can – and will – do anything. Show the man some respect.