As my recent posts have hopefully been pointing out, the 1980s was a banner decade for music – and, 1988 was a particularly noteworthy year in that regard. It was one of those years that was so strong musically that it was impossible for me to pick only five albums to highlight. I had to pick ten, instead. And, I could've picked ten completely different albums, and I still would've been right. That's how good 1988 was.
Ergo, some longtime favorites of mine from the year in question. (I should note: these are not presented in order of preference or rank, nor have I done that with the other albums I've featured in this series. Ultimately, the order doesn't matter. You, dear reader, will decide what place these records occupy in your heart.)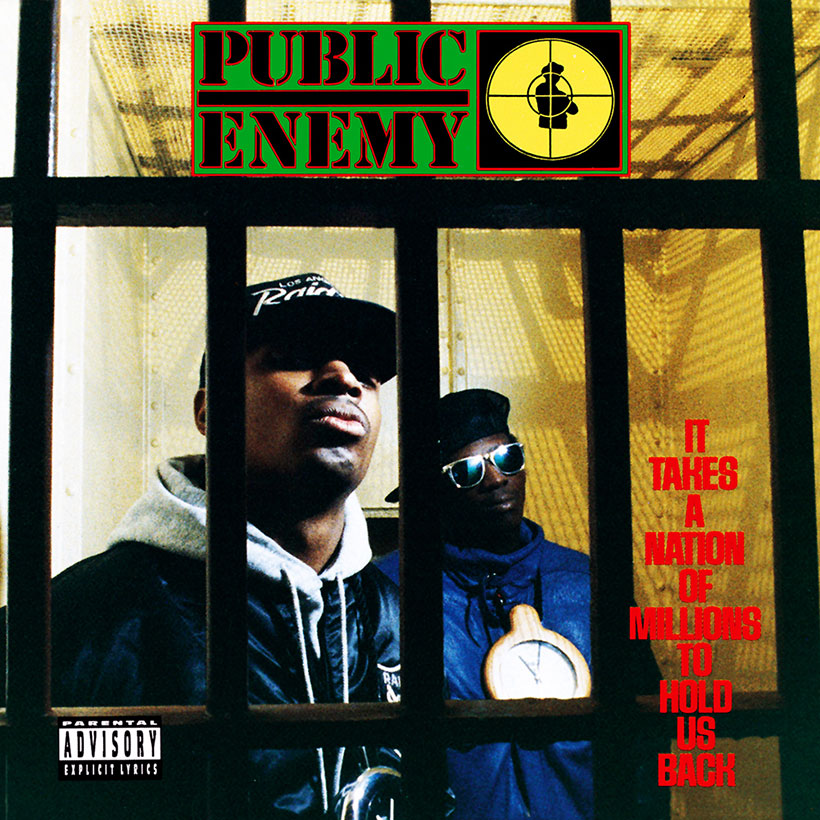 This might the toughest hip-hop album I've ever heard. The beats are hard, the soundscape of samples is relentless, and Chuck D delivers one of the fiercest vocal performances ever committed to record. I had no idea what to make of this album when it first came out, but repeat listens tuned me into its frequency: this is protest music, and one of the earliest and most visible bridges, in attitude, between rap and punk. Chuck said it best early on this record: "…the power is bold, the rhymes politically cold." Bring the noise, indeed.
Rock meets folk meets traditional Irish music in a mashup that swerves and swoons and dances a jig or two. One of the things I love most about this album is how far it stands apart from dominant musical trends of the era. Fisherman's Blues simply does its own thing and exists on its own plane, and transports the listener there. Imagine seeing this band play a gig in the middle of a pub near the Irish coast, and you'll understand the vibe.
Jane's Addiction was always a hard band to pin down. Who else did they sound like? Nobody and everybody. They had a little bit of punk in their sound, a little bit of hair metal, a little bit of prog rock, and a little bit of many other things. In retrospect, it's easy to see that the biggest part of their sound was how much of it inspired countless other bands later on. In other words, Jane's Addiction was a true original, and theirs was the sound of the future. Nothing's Shocking remains a bracing testament to that.
Back in the day, it seemed as if Edie Brickell & Co. sprang onto the scene out of nowhere, and they cast a spell over my crowd in no time flat. They led with one of my favorite singles of the decade, the ubiquitous-at-the-time "What I Am," which was a great introduction to their kind of hippie-dippy folk rock. This is a beautiful record, brimming over with sincerity, that should not be forgotten.
One of the hardest rock albums of the 1980s, full of crunchy riffs, and an astonishingly big sound, considering they did it with only three instruments and a singer. Corey Glover has never been a typical frontman, though: dude has a big sound all his own, and he goes gunning for the stratosphere on every track. Case in point: one of Vivid's best-known tracks, "Middle Man." These funk metal pioneers created the sonic template for countless bands that came after them, and it all started with this album, which remains one of the best debuts of the decade.
Prince really did own the 1980s, didn't he? He released a new album almost annually throughout the decade, most of them were good enough to be considered among the best of their respective years (to say the least), and all of them were wildly influential. Even though Lovesexy was considered one of Prince's lesser efforts at the time, it still featured one of his most popular Top 10 singles, "Alphabet St.," and future fan favorites like "Glam Slam" and "Anna Stesia." Just a year removed from his landmark album, Sign o' the Times, Prince loosens up a bit here, but sounds just as dynamic as ever.
Long before Björk became a universally shapeshifting polymath, she was the lead singer of the Icelandic alternative band The Sugarcubes. Thanks to her otherworldly vocals, the group made a smashing debut with Life's Too Good, and set themselves up for worldwide notoriety. It may sound weird to some now hearing her front such a conventional (at least, for her) unit. But, when this album first came out, it was downright shocking, not just because of Björk's extraordinary voice, but also because there was a band on Earth well-suited enough to support it. This is a legit alternative classic, and, to this day, there is still nothing that sounds even remotely like it.
What do you get when you form a supergroup with four iconic rock stars and an acclaimed producer? One of the greatest larks in the history of popular music. In the late 1980s, Electric Light Orchestra frontman Jeff Lynne produced albums for George Harrison, Tom Petty, and Roy Orbison. In between, the four of them recruited Bob Dylan and teamed up for this record, a breezy, tongue-in-cheek caper in which they billed themselves as half-brothers from a family of traveling musicians. The vibe is loose, the skill level is high, and the result is an album where all five members get to play to their strengths while having more fun than it sounds like they've had in a while.
Back in the late 1980s, when Mick Jagger and Keith Richards were in the midst of professional feud that threatened to break up The Rolling Stones, Keith went off and finally recorded a solo album of his own (in response to the two solo records that Mick had already done). The result was one of the best de facto Stones albums of the decade, a loose, shaggy affair that revealed Keith to be the true heart of the band. Backed up by a roster of superstar session players (who later became the core of Keith's solo band, The X-Pensive Winos), Talk is Cheap is heavy on grooves and tasty guitar licks, and captures Keith in a rare moment of really joyful musical carousing.
In which John Hiatt finally perfected his sound, after years of toiling as a music industry afterthought (and getting dropped by three record labels). The songs take center stage on Slow Turning, and they are terrific: full of wry humor, catchy melodies, and rowdy roots rock arrangements to fill them out. Hiatt cut this record with his touring band, The Goners, and they are remarkably in sync throughout: they twang and croon like country music pros on the ballads, and rumble like a souped-up 1950s Thunderbird on the uptempo numbers. This is the album where his "Nashville-Memphis fusion," as Robert Christgau called it, finally hit its peak form.